Vinbags is one of the best prestigious Plastic bag manufacturer in Vietnam.Thanks to over 15 years of experience, we are able to offer a reliable honest service, that ensures we can meet and exceed the needs of all our customers. 
Products from reliable Plastic bag manufacturer in Vietnam
At Vinbags, we offer a wide range of high quality products with high production capacity, good service and at competitive price.
Our products range from small, medium size bags to large mattress bags, pallet covers, industrial films and fully bespoke products. Namely: Poly flat bag, Block header bag, Flat bag on roll, Tshirt bag on roll, Zipper/ slider bag, Food sheet, Disposable Glove, Loose bag, Starseal bag on roll, C-fold roll, Drawstring roll, Poop bag, Softloop bag, Die cut bag, Patch handle bag, Wave top bag…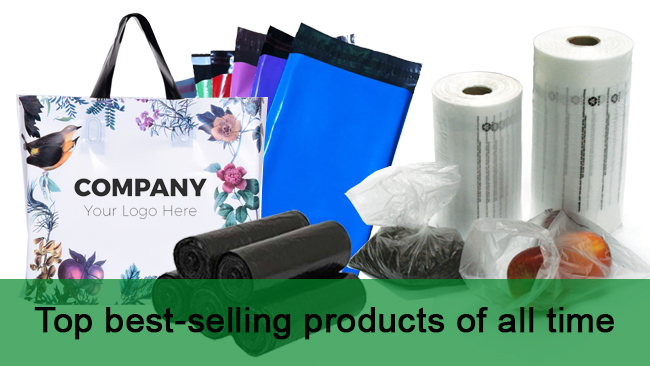 Why choose a

Plastic bag manufacturer in Vietnam ?
Because we can offer incredibly low prices on a wide selection of high quality packaging bags.
And Our Bags can be customized in every style, material (plastic bags or Eco-friendly bags), size & thickness, color, printing, packaging…. according to your requirements. Industries served include food packaging, household using, service and retail, shipping, pharmaceutical, chemical, industrial, agriculture using, garbage bag, etc.


What you need to know about us – a leading Plastic bag manufacturer in Vietnam
With over 15 years experience in the poly bag business, Vinbags has become a major Plastic bag manufacturer in Vietnam, where availability and just-in-time delivery is the number one reason why customers choose us for their packaging needs.
In addition to our extensive selection of poly bags, Vinbags can handle your special requirements for packaging.
We are one of the Vietnam's major plastic bag suppliers. Our printed bags also offer a great opportunity to ensure that your brand and your business name is remembered and projected once your customer has left your establishment. From shoppers walking down the street with your logo in their hand for all to see, to a carrier bag pulled out of a cupboard 3 months later with a crisp, clear logo on it reminding them of who and where you are.
And we take every step possible to ensure that throughout our whole manufacturing and delivery process we remain as green as possible and minimise waste at every opportunity. We are also biodegradable plastic bag suppliers.
So, If you would like more information on our products or to get a quote, don't hesitate to contact us today!