Draw tape bags have a lot of applications in daily life. Our Draw Tape Garbage Bags can be used for promotional purposes; they are easily to carry around. They are ideal for packing and available at a reasonable price. They can be easily pulled and torn off as they are produced on rolls and perforated. Every roll is checked by the quality control inspectors of the extrusion department. These affordable and long lasting tote bags are completely customizable and ideal for trade shows and marketing in a creative way. Durable and exported worldwide, they are in high demand globally. If you have any need about these bags or other kinds of plastic bags, contact us soon to receive professional services.
Type: Draw tape plastic bag

Material: HDPE/ LDPE virgin or recycled, biodegradable additive, degradable 

Size: Any size customize or use our standard size 

Bag color: Any color as choice

Features: Draw Tape Bags give an elegant look yet are tough and strong. Draw Tape Bags are the same as cotton draw bags, only more economical. We put plastic draw tape to pull the bag closed. This Draw Tape Bag construction is very durable and reliable. The Draw Tape top allows for a secure closure at the top of the bag while providing a convenient and comfortable handle.

Specifications: As customers' requirement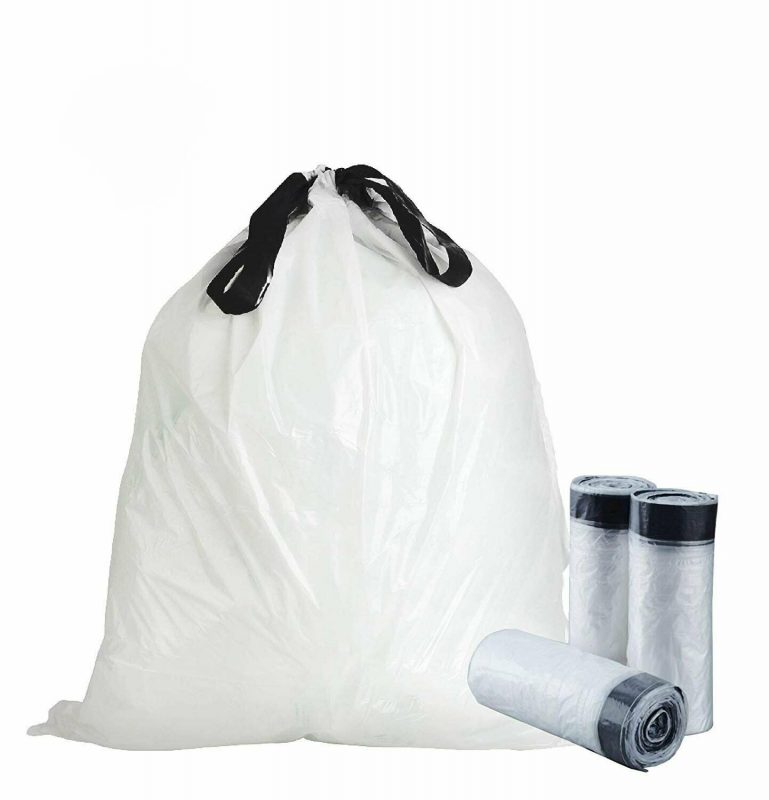 Applications of Draw Tape Bags
Draw Tape Bags are applicable for hotel services, laundry bags, golf tournaments, trade shows, etc. There are many sizes and compositions that can accommodate any of your needs!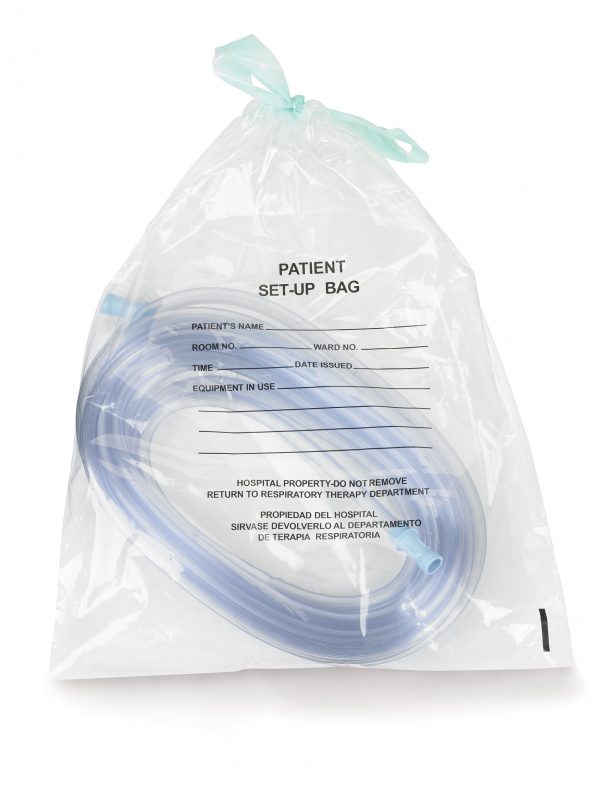 Patient Set-Up Bag is a low density polyethylene bag designed to keep medical equipment clean and dry. This bag is pus-free and is ideal for storing items such as valve bags and endotracheal tubes. It has a convenient visitor information label printed on the bag with space to write the room, room number, time, date of issue, and the medical device being used. The  provides a convenient way to hang the bag and allows for multiple access. The draw tape bags for the patient also work well for storing personal belongings for transport from hospital to home.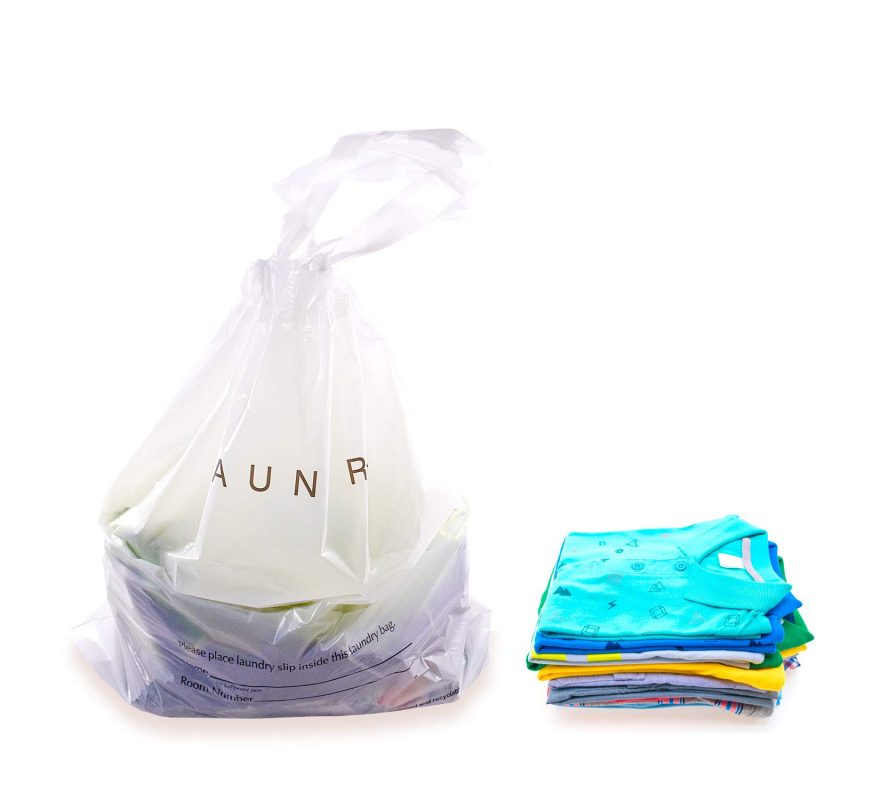 Our draw tape handle laundry bags can be in LDPE/HDPE/MDPE/PP material, and we can also offer them in degradable or compostable material.
The size of our draw tape laundry bag is per each individual customer's request, with the width ranging between 180-850mm, and the length between 250-900mm. Our PE draw tape laundry bags can be in any colours. They can also be printed up to 8 colors according to your requirement. The drawtape handle can also be in any colours, and may be a different colour to the bag colour.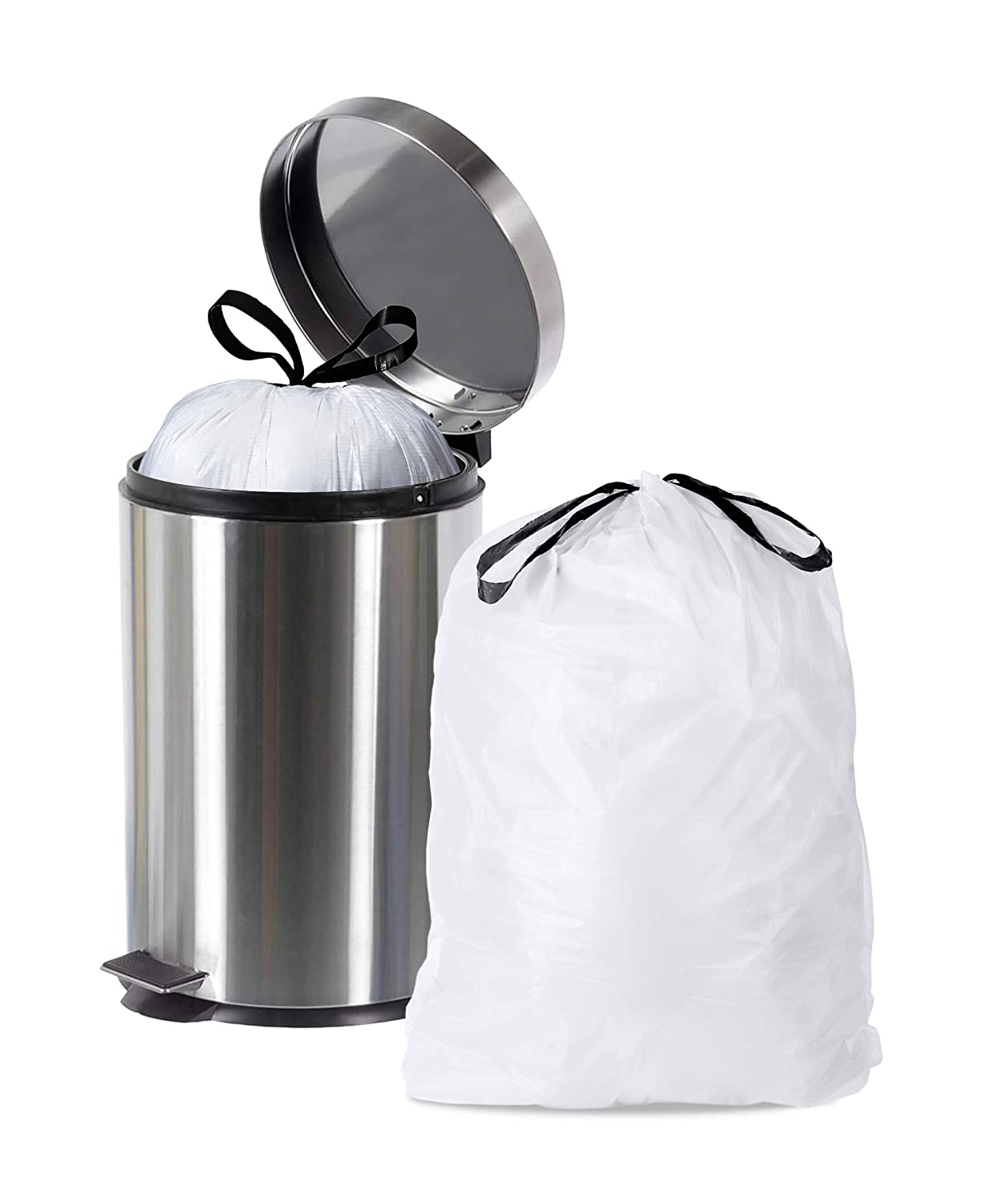 Draw tape bags application: Draw Tape Liners