Vinbags offers the largest variety of take out food bags to fit multiple types business' needs. Our bags can be customized to hold any types of food, from small candy bags to large catering tray bags.
Vinbags offers a variety of Take Out Food Bags
Custom printed plastic take out food bags are an ideal choice for all types of restaurants and catering businesses.
They are used for takeout, catering, delivery, and curbside pickup.
Plastic bags are a versatile and durable packaging option that can be customized to expertly hold most types of food containers.
Take out bags with your logo printed on the surface can help promote your restaurant and expand brand awareness.
Vinbags can offer our customers the largest variety of takeout bags to meet all businesses needs. Our goal is to make sure you can find whatever takeout bag that you need for your business.
Die-Cut Handle Plastic Take out food Bag: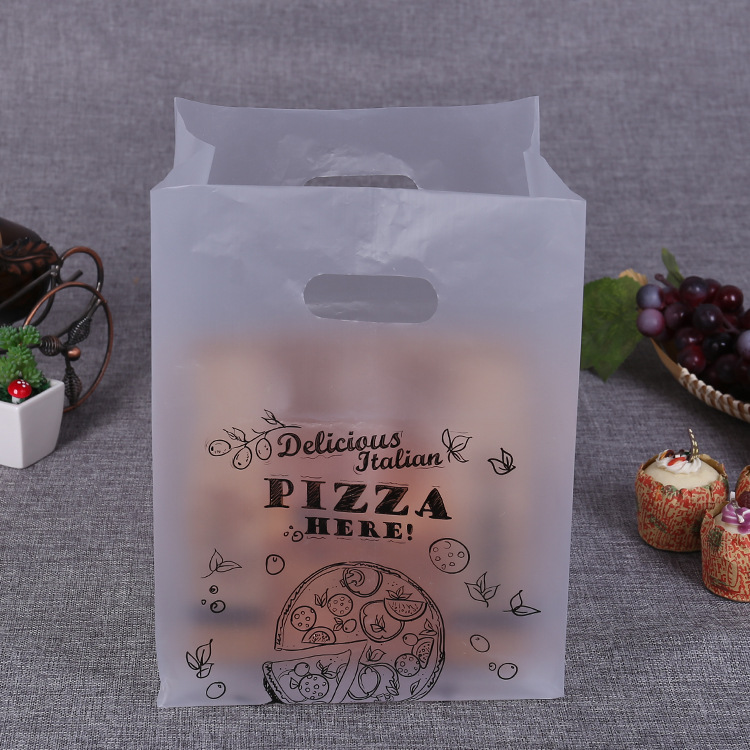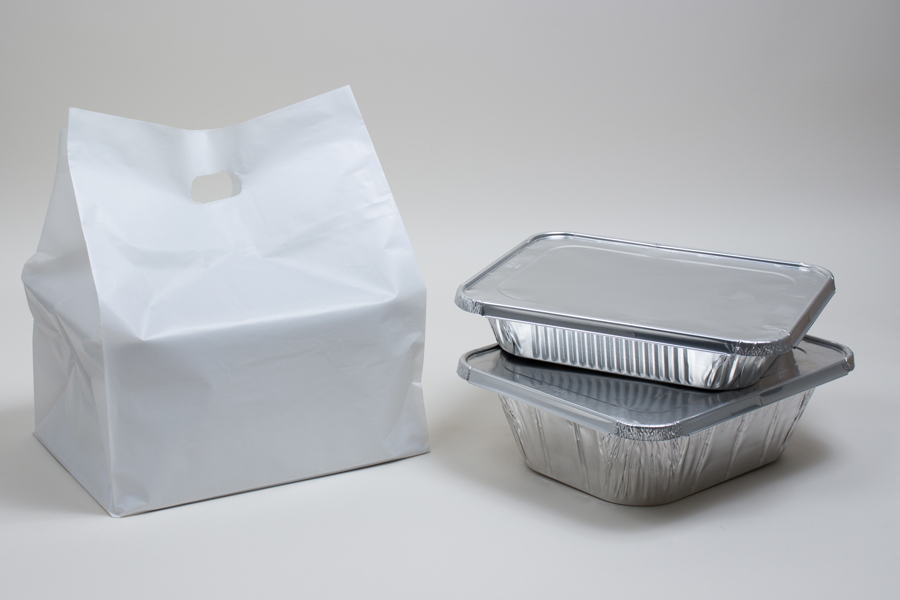 These wide-gusset plastic takeout bags are perfect for transporting takeout boxes or catering boxes with ease.
These durable takeout bags are very strong and have cardboard reinforced bottom gussets. 
The die-cut handles make carrying these bags a breeze while offering superior strength for heavy loads.
With smart design, the bag offers plenty of room for your catering pans, takeout entrees, pizza boxes or other types of food containers. You can easily  stack food containers inside these catering plastic bags, or put them side by side depends on the size and condition of each storage container.
The large top opening makes loading and unloading these bags easy and quick.
These ultra-strong bags will hold your food containers with ease and provide reliable transport for your catering and restaurant needs.
Plastic take out food bags with T-shirt handles
The T-shirt bags are the workhorse of the modern retail world. Named for their shape (which resembles a T-shirt – in case you hadn't noticed) these are one of the most economical choices for any takeout business. We provide a nice selection of T-shirt bags, that can be customized according to your requirements to meet all your business demands.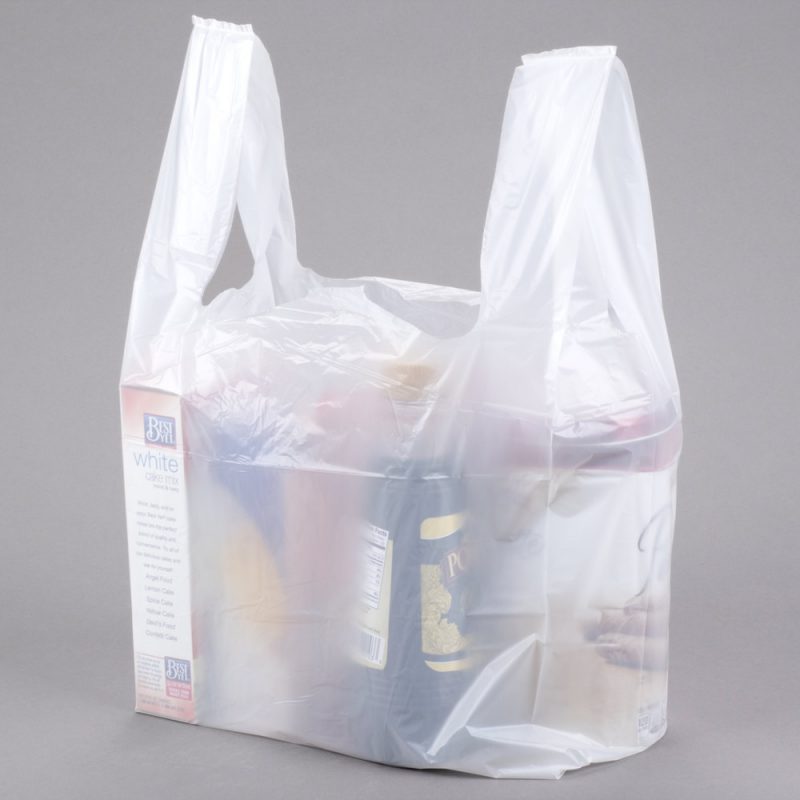 Please check the product pages for more details, or give us a call. Our experts will answer your questions and to help you find a product that fits your needs.