What are soft loop bags?
Soft loop bags (or called Flexi loop handle bags) is one of the most popular packaging products for carrying gifts, jewelry, cosmetics, shoes, men- women and children's apparel in the world. In conclusion, Soft loop bags are found in many retail stores and are used for a wide range of different purposes in a variety of diverse shapes and sizes.
Here, we offer wholesale soft loop bags for all your retail packaging needs. 
The flexiloop handle is reinforced and connected to the inside of the bag.
The buyer can choose soft loop handles plastic bag designed with top fold, side gusset, bottom gusset or square bottom which make these bags increase volume.
The flexiloop design makes it comfortable to hold and allows full bag usage. Use our flexiloop handle bags to make sure your customers leave with a good impression.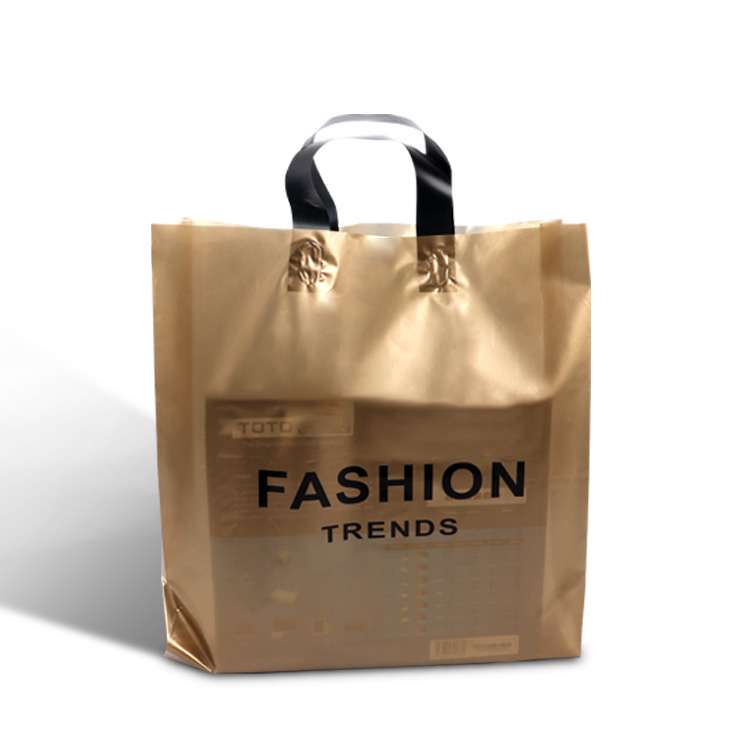 Features of Soft Loop Bags
Soft loop handles plastic bag is either made from virgin materials HDPE (high density polyethylene), MDPE (medium density polyethylene) or LDPE (low density polyethylene) or blends the materials together. Besides, you can request us to put metallocene, masterbatch, EPI biodegradable, recycle materials (if any), etc. for suitable with your requirements. 
Application of Soft Loop Bags
Soft loop bag is a great tool for advertising. With the fierce competition in the market, smart marketing strategies play a key role in the company's success. Entrepreneurs always try to find ways to advertise effectively and can save them money. Thus, plastic bags are still an ideal product used in a commercial advertising company's products.
By using soft loop handles plastic bags, company's logos or messages can be taken everywhere in the world. Because they are one of the most common used as shopping bags all over the world. Moreover, most people tend to keep them for reuse since they are strong, durable and have the beautiful appearances. Business companies can select the soft loop handle plastic bags for promoting the brands.
For more information of plastic bags, please kindly contact with us immediately via the address:
Phone/whasapp: +84 966 34 66 68