The importance of food contact bags
The primary role of food contact bags is to protect food products from the outside environment, to contain the food, and to provide consumers with information about ingredients and nutrition. The main requirement of food contact bag is to maintain the safety, wholesomeness and quality of food. Meanwhile, food contact bag on roll is the most favorable type of food packaging solutions.
Food contact bags on roll – Categorization
Due to exceptional versatility, food contact bag on roll has been an essential item for any food service. Including supermarket, delivery, grocery store, take-away restaurant or food retail operation… Made of light and durable material, these food contact bags on roll are convenient to open, fill and hold, ensure the best protection for fresh products against outer environment and help to preserve its delicate texture longer.
There are 2 types of Food contact bags on roll
Tshirt bags on roll
Flat bags on roll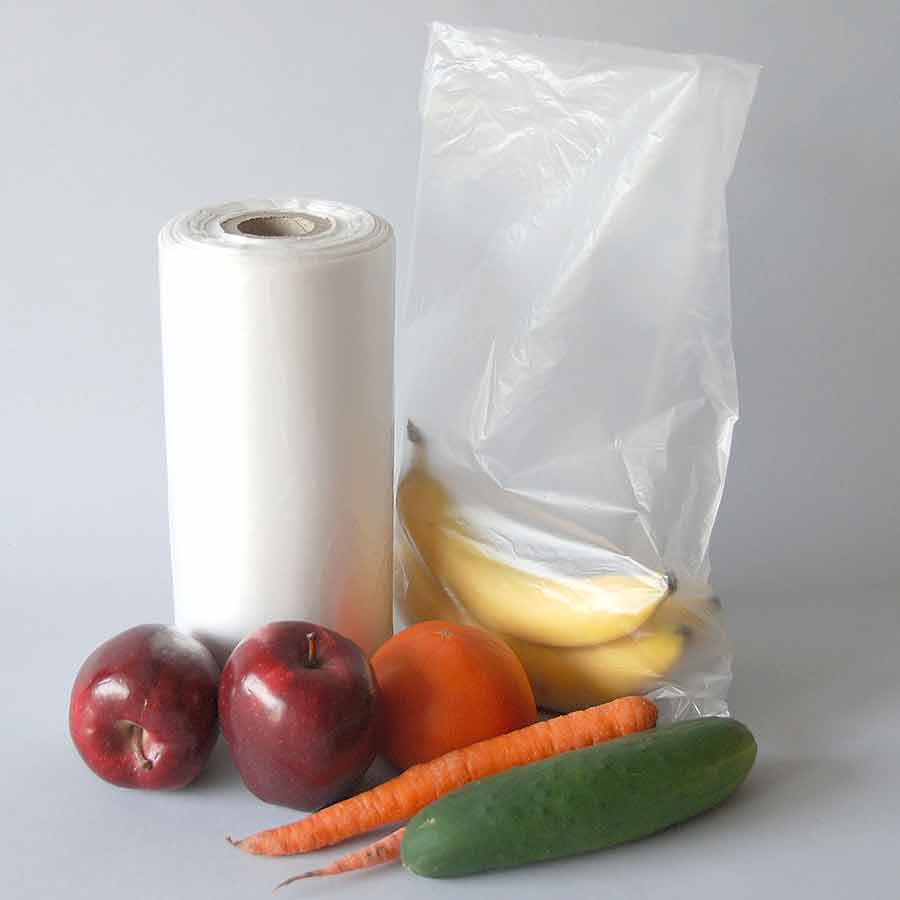 Features of Food contact bags on roll
Material: Be made of PE material, the material is safe, hygienic, non-toxic.
Color: Transparent or customized
This kind of food contact bag on roll is a thick design with good leak-proof ability.
Support Microwaves Heating: Temperature -20 to 100 ℃, support both refrigerators to keep fresh and microwave heating.
Keep Fresh of Food: Packing vegetables, fruits, fish and shrimp, etc.
Sealed tightly and keep fresh, can reduce the loss of food moisture when placed in the refrigerator.

Application of Food contact bag on roll
Food contact bags on roll are used for food packaging and storage in supermarkets, traditional markets, food street vendors, restaurants, take-away food services, bakery and pastry stores, etc.
Like the vast majority of our products, the color, thickness and size of these products can also be customized as per customers specific requirements. In addition, we can produce food contact bags on roll with or without paper core as per customers request. As a result,Vinbags' food contact bags on roll are easy to open and tear to save time in use. Therefore, the customers feel free to order suitable type of bags in their demand.