Features of Degradable Bags
1. Degradable Shopping Bags Are Suitable for Shopping/Promotion/Boutique/Grocery/Promotion/Restaurant Takeaway, etc.
2. It can be 100% degraded into water and dioxide under natural environmental conditions, returning to nature.100% biodegradable plastic, safe and non-polluting.
3. Good load bearing, strong toughness, high pressure and not easy to break.
4. Advanced processing technology, good sealing and no water leakage.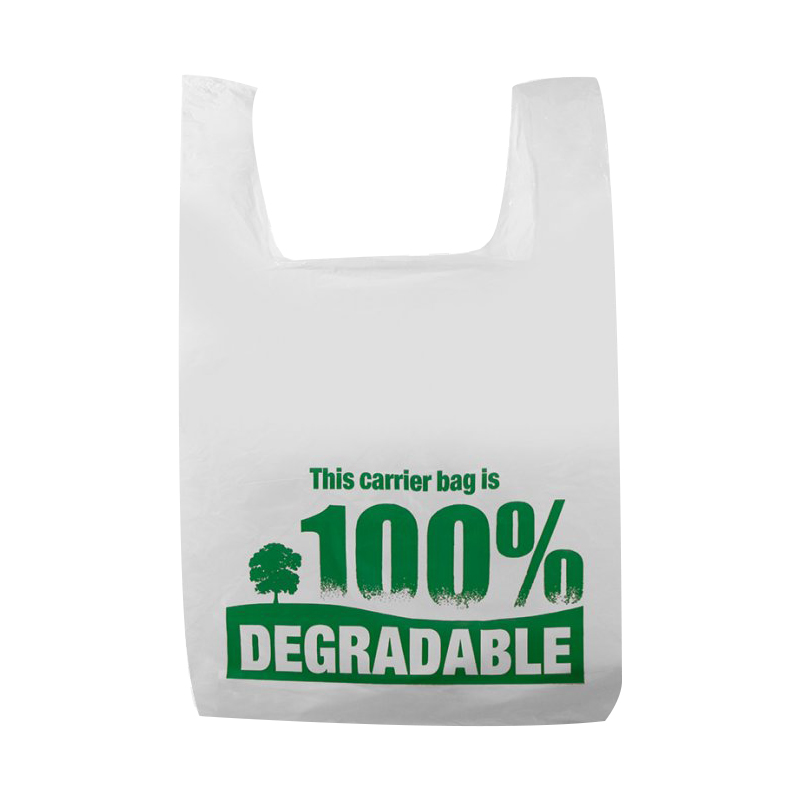 Our advantages of Degradable Bags:
1. The 100% biodegradable packaging is a bioplastic bag, which is made of corn starch, polylactic acid (PLA), and PBAT into compostable materials.
2. Advanced processing technology, good sealing and load-bearing, strong toughness, easy to tear and separate.
3. Our company's products have obtained EU certification and passed the composting test.
4. It is 100% biodegradable in the natural (photosynthetic soil) world or under industrial composting conditions. It will be completely degraded into water and carbon dioxide within 180-360 days.
5. It is harmless to the environment, non-toxic, no peculiar smell, green and environmentally friendly, reducing "white pollution" and truly "from nature, back to nature".
Why buy Degradable Bags from us (Our Competitive Advantages):
1. Our factory has been engaged in the plastic packaging manufacturing industry for over 15 years.
2. Our factory has advanced automated production equipments, which allow us to export 100,000 tons monthly.
3. Fast production and timely delivery, never delay your use.
4. One-stop customized service, saving your time and cost.
5. All finished products are 100% inspected before leaving the factory.
6. Provide OEM/ODM services. We can design and produce various products according to your
requirements.